Essential Housing for Essential Workers
Opportunity Housing Group ("OHG") was founded to provide communities with immediate access to workforce housing: the foundation for strong communities and sustained growth. Through our creativity, experience and partnerships with governmental agencies, we work to maximize the supply of this scarce resource, creating opportunity for housing for our critical workforce.
OHG is an owner-driven real estate investment and services company, founded by Brad Blake, Brad Griggs and Lauren Seaver. OHG's principals have a proven track record in all aspects of multifamily housing, including acquisitions, operations, entitlement and development. The principals have led the acquisition of over $2.2 billion in multifamily real estate over their careers, including over 7,700 multifamily units, and the development of over $4.8 billion, including 7,750 multifamily units, extended stay hotels, retail and for sale homes throughout the western states. The principals have experience with multiple public-private projects with several redevelopment agencies and have been fiduciary managers and partners with multiple large institutional investors and lenders.
Opportunity Housing Group is an affiliate of Blake Griggs Properties ("BGP")
The principals of OHG have a long history of successful multifamily projects in the western states over their careers.
7,700+ multifamily units
300,000 sf retail
7,750 multifamily units
45 extended stay hotels
1.7 million sf retail
2,000 for-sale homes
Multifamily units purchased, developed or entitled
BGP launched in 2012 with headquarters in the San Francisco Bay Area. To date it has more than $1.3 billion investment across multiple property types, including 1,875+ multifamily units and 231,000 sf of retail.
Management team has decades of experience and diverse expertise across a broad range of targeted investment strategies, product types and Western U.S. geographic regions. The principals have experience in 8 states and 90+ cities.
OHG's principals have sponsored and/or managed multiple investment vehicles including public companies and programmatic joint ventures in multiple market cycles. Long term track record as trusted advisor and fiduciary of institutional and private capital.
OHG uses a unique financing structure to acquire market-rate multifamily assets and convert them to rent levels affordable to Essential Workers . This is one of the only housing programs targeted to the creation of attainable housing for the middle-income workforce and has been extremely successful to date. OHG works with Citigroup Global Markets and best in class operators to successfully execute transactions, delivering immediate affordability to tenants. Local communities benefit from rent savings for residents, which are often reinvested into the local community and also receive 100% of the proceeds from the ultimate sale of the asset.
OHG is targeting multifamily residential acquisitions of institutional size and quality (100-600+ units).
The principals of OHG led the acquisition of these projects over their careers
Moda at Monrovia Station
Monrovia, CA
Units: 261
Waterscape Apartments
Fairfield, CA
Units: 180
Vineyard Gardens
Santa Rosa, CA
Units: 180
Acacia
Santa Rosa, CA
Units: 277
Windsor Court
Los Angeles, CA
Units: 95
Villa Azure
Los Angeles, CA
Units: 624
Tiffany Court
Los Angeles, CA
Units: 101
The Trails of Redmond
Redmond, WA
Units: 423
The Summit Apartments
Chino Hills, CA
Units: 125
Sterling Downs
Chino Hills, CA
Units: 124
Regency Palm Court
Los Angeles, CA
Units: 116
Mission Trails
San Diego, CA
Units: 208
Mission Grove Park
Riverside, CA
Units: 432
Emerald Pointe
Diamond Bar, CA
Units: 160
Cortesia
Rancho Margarita, CA
Units: 308
Catalina Gardens
Los Angeles, CA
Units: 128
Carmel Summit
San Diego, CA
Units: 246
Canyon Villas Apartments
San Diego, CA
Units: 183
Canyon Creek
Northridge, CA
Units: 200
Boulder Creek
Riverside, CA
Units: 264
Bernardo Crest
San Diego, CA
Units: 216
Valencia Gardens
Tustin, CA
Units: 165
Summerwind Townhomes
Wilmington, CA
Units: 200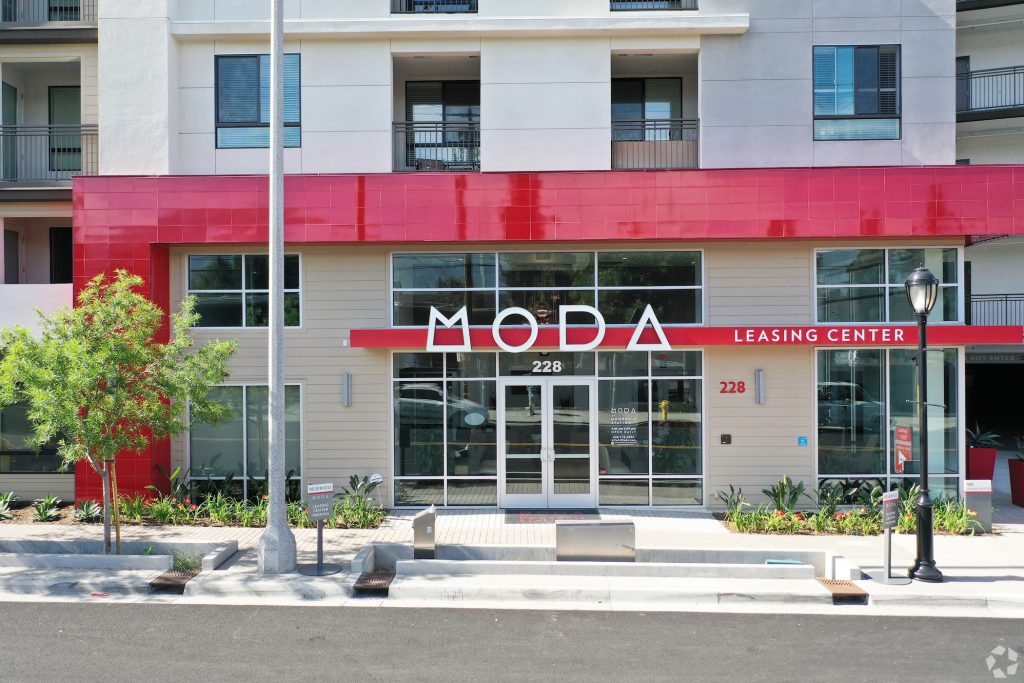 California's Struggles Deepen in Solving 'Missing Middle' in State's Housing Puzzle Efforts To Address Lack of Housing Fall Short as Demand Rises Market-rate apartment complexes
View Article »