City of Dallas buys an apartment complex to turn into affordable housing
The deal will save residents $250 each month on their monthly rent payments.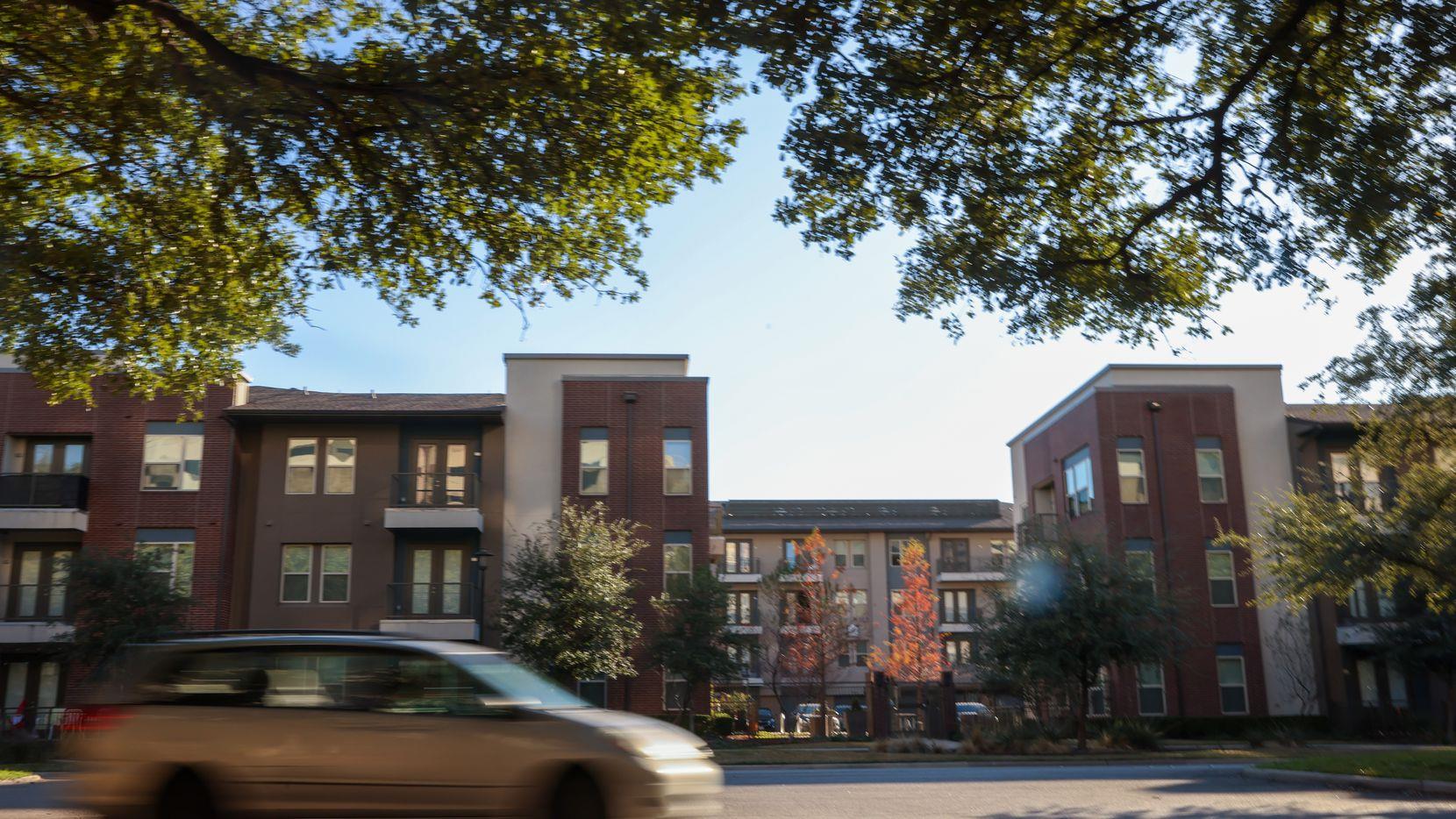 A car passes by The Briscoe Apartments in Dallas along Banner Drive, which has been acquired by an affiliate of the city of Dallas to create affordable housing.(Liesbeth Powers / Staff Photographer)
In a first-of-its-kind deal for Dallas, the city has acquired some market-rate apartments in North Dallas to turn into affordable housing in response to soaring rental costs across the area.
An affiliate of the city of Dallas' Housing Finance Corp. acquired the 322-unit Briscoe Apartments near LBJ Freeway and Central Expressway, directly across the street from Costco Wholesale. The deal closed Dec. 1. The seller was Madera Residential, a real estate investment firm based in Lubbock.
Half of the property's 322 units will transition from market-rate rents to be restricted at levels affordable for renters making less than 80% of the area's median income, which is currently $54,550 for one person in Dallas and $62,350 for a two-person household. That will save the typical resident $250 each month or $3,000 per year on rent, according to management firm Opportunity Housing Group, a Danville, Calif.-based management company that will operate the building in partnership with the city. The company specializes in delivering workforce housing through public-private partnerships and was founded by the principals of Blake Griggs Properties, which develops and operates apartments in Western states.
"It's a really powerful program for the rent savings it can deliver immediately," said Lauren Seaver, president of Opportunity Housing Group.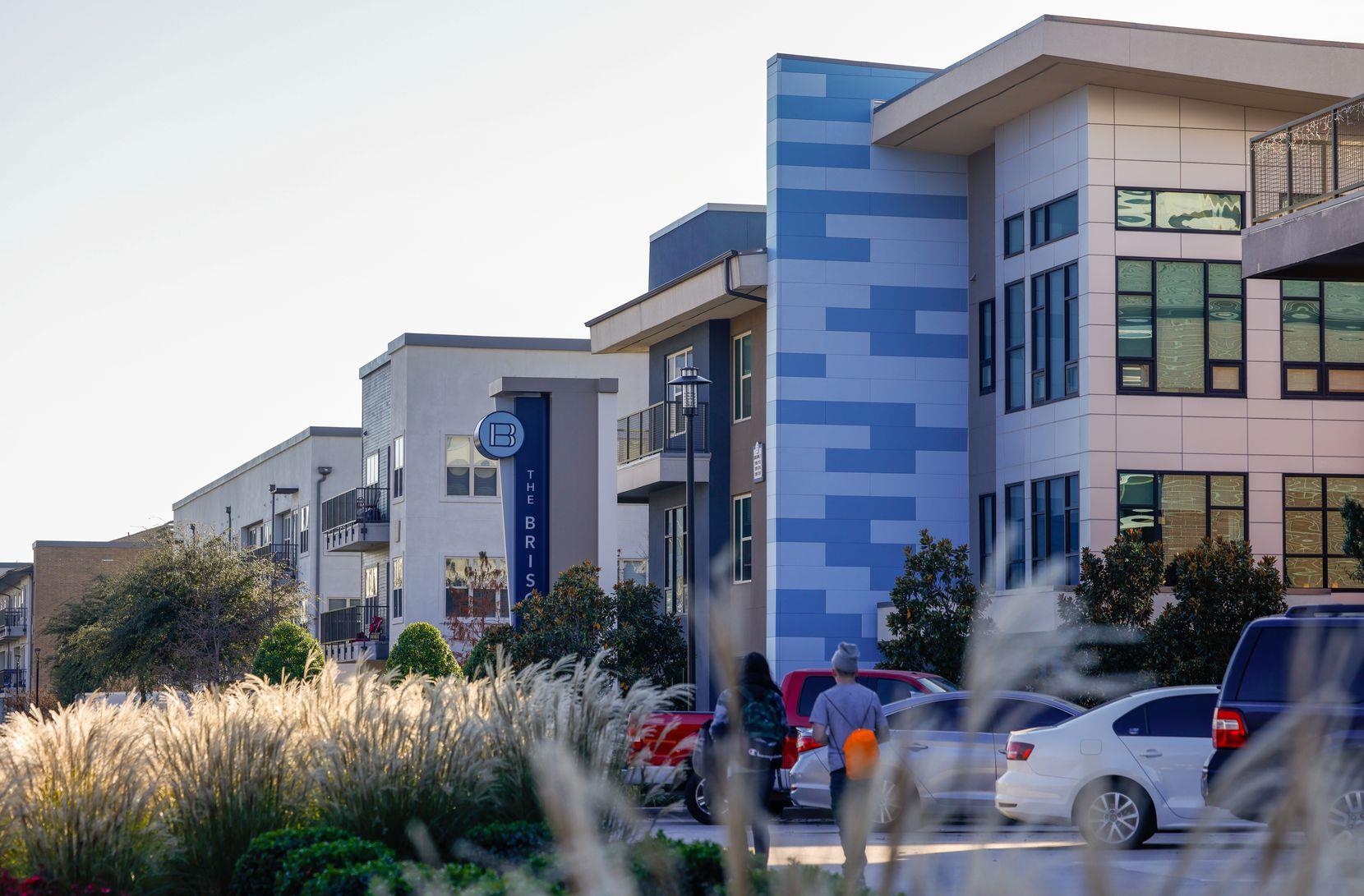 People walk through a parking lot in front of The Briscoe Apartments in Dallas.(Liesbeth Powers / Staff Photographer)
This is the first time the city has acquired a market-rate property through one of its corporations to convert into income-restricted apartments, said Kyle Hines, assistant director of the Department of Housing and Neighborhood Revitalization and general manager of the Dallas Housing Finance Corp.
Acquisition costs total almost $83 million, according to a Sept. 14 City Council agenda item, and will be funded by housing bonds issued by the city. They are secured by the property's appreciation and revenue. The city is not liable for the bonds but will give up an estimated $8.1 million in tax revenue over 15 years.
"I think we will more than make up for it by providing affordable housing to residents here in the city and saving them money able to be spent elsewhere," Hines said. "We have a serious affordable housing crisis in the city, so we need to use all of our tools."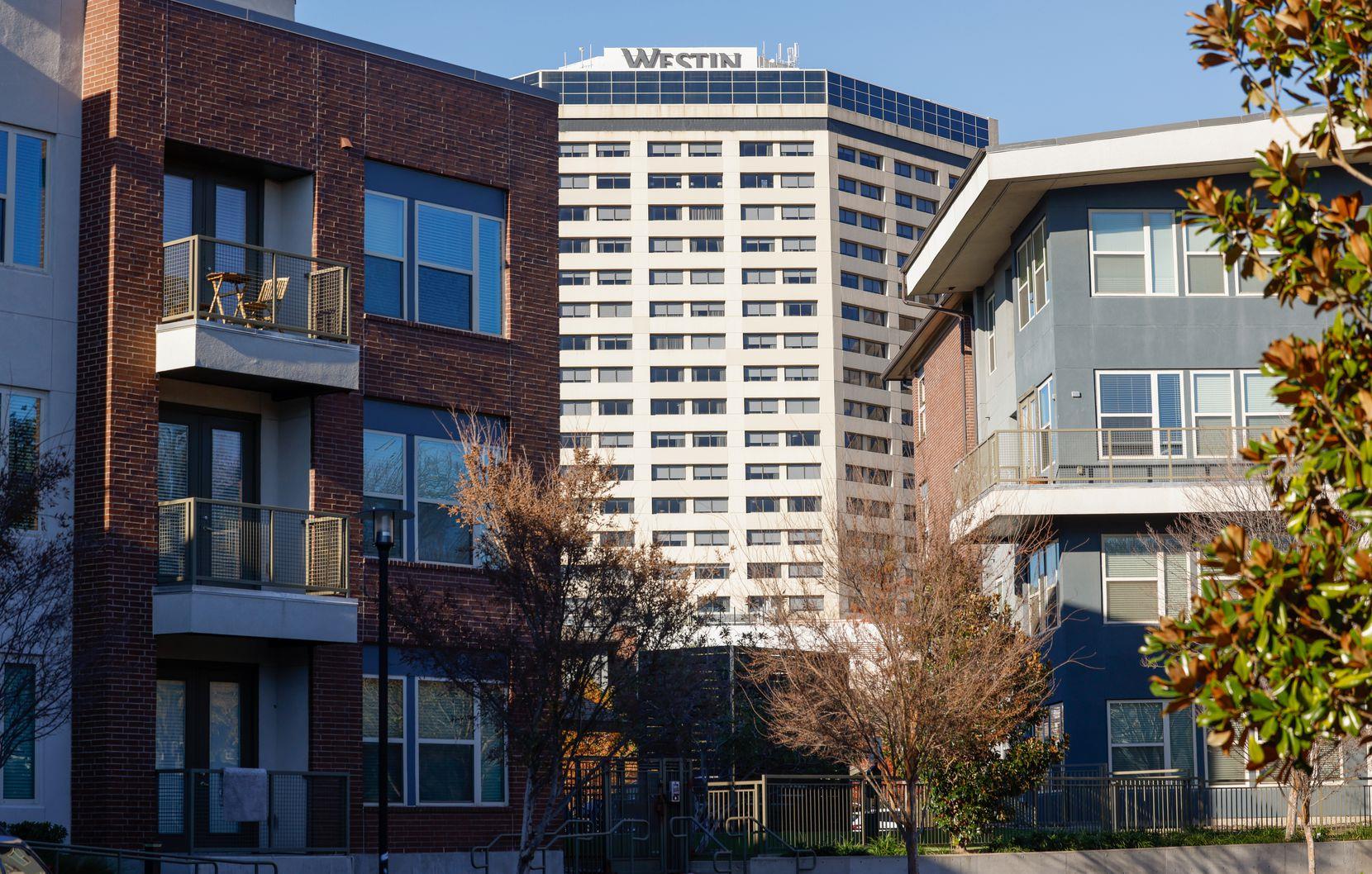 The Westin Dallas Park Central is visible from The Briscoe Apartments in Dallas. The city chose the complex because of its close proximity to large employers.(Liesbeth Powers / Staff Photographer)
The apartments will be targeted at people working in the community such as teachers, police officers and nurses. Hines said the location is ideal because it's near employers including Medical City Dallas Hospital and Texas Instruments. No residents will be relocated, according to Hines, and current residents who qualify will see their rents lowered to 30% of their income. The property has one-, two- and three-bedroom apartments with in-unit washers and dryers and stainless steel appliances. Amenities include a swimming pool, clubhouse, business center and dog park.
Since the city affiliate will own 100% of the property, it is different from affordable housing deals where developers enter partnerships with the city for tax credits. After 15 years of ownership, the city estimates that it will have $51 million in equity in the project. At that point, it can sell the property, use the equity to buy down additional affordability through refinancing or continue to manage it as is.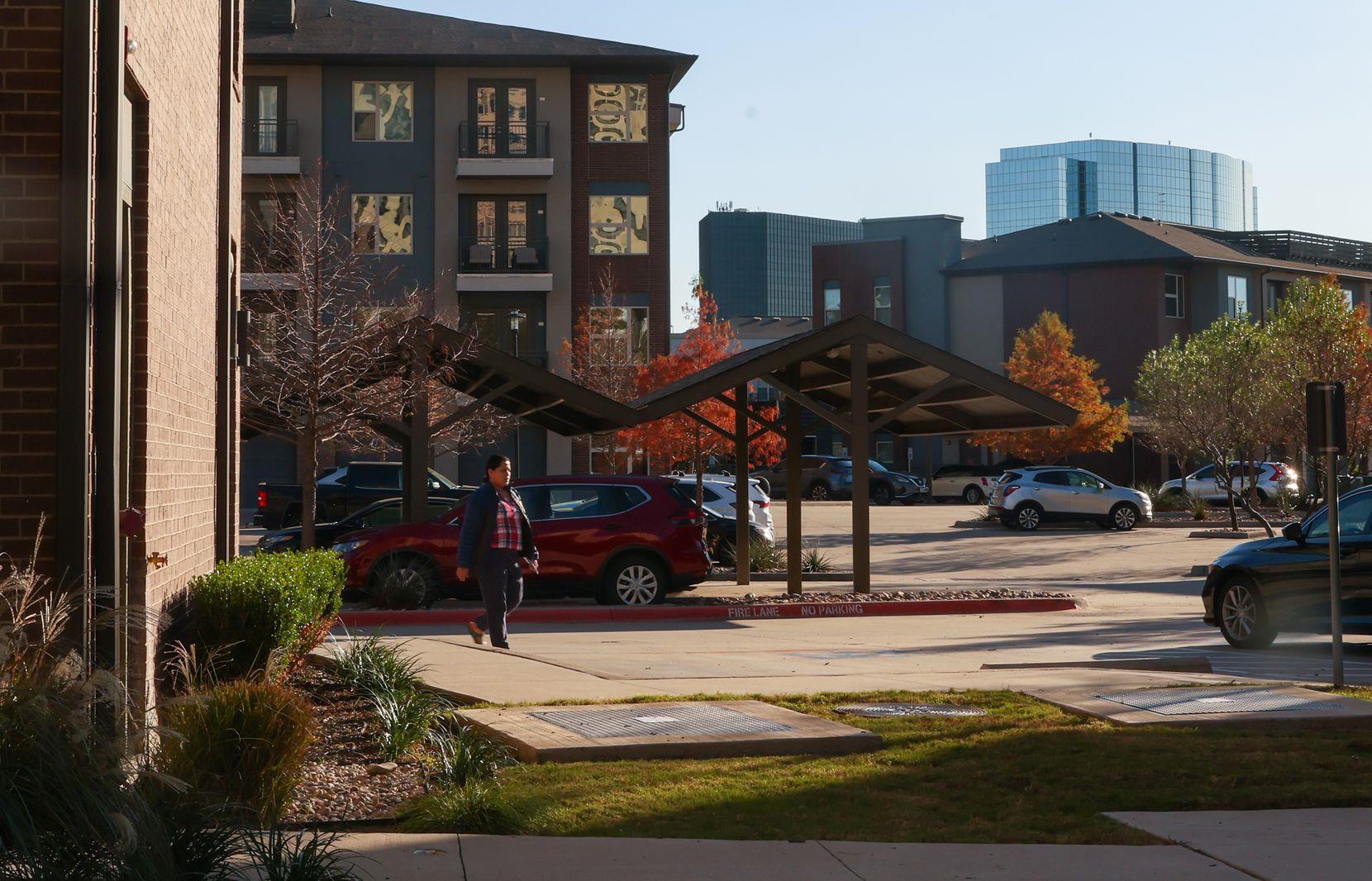 Through the city's deal, the typical resident at The Briscoe Apartments will save $250 each month or $3,000 per year on rent.
Hines said this type of deal allows the city to provide mixed-income housing in areas where it would not be able to acquire land to build a traditional affordable housing or workforce housing development. It was modeled after similar deals in California.
The Housing Finance Corp. and the city are also in the process of closing a similar acquisition of The Dylan apartments, which has 125 units along the Dallas North Tollway at Cedar Springs Road.
"The financial structure was kind of perfected in California, but it also works just as well here in Texas," Hines said.